GUEST POST
Rouge National Urban Park: A Model for Meadow Restoration
Posted July 9, 2020
Our team at The Meadoway and Toronto Region and Conservation Authority (TRCA) works with a wide variety of exceptional partners in conservation.
Once The Meadoway is complete, this multi-use trail will connect directly to Rouge National Urban Park (RNUP) in Scarborough. TRCA and RNUP have a strong and collaborative relationship that reaches back more than a decade.
We asked Leonardo Cabrera, an ecologist team leader at RNUP, to answer a few questions about a shared passion: meadow restoration.
Q: Back in 2010, Bob Hunter Memorial Park (BHMP) was regarded as a living laboratory meadow management project within Rouge National Urban Park. If someone were to visit today, what would they see?
A: The meadow (and the other restored habitats — forest and wetland) have prospered on a beautiful tallgrass prairie complex, from seeds planted on what were once agricultural fields.
In the early months of 2010, Parks Canada began its work to establish RNUP. TRCA/Rouge Park Partnership Project managed Bob Hunter Memorial Park back then. After 10 years of this fantastic meadow restoration effort that has seen the establishment of RNUP, the vision of BHMP as a living laboratory has been achieved.
If someone from a decade ago were to visit the BHMP meadow today, they would be amazed to see and experience a tallgrass prairie ecosystem flourishing between fields, roads, and residences.
Before and after gallery: Use arrows to cycle through images.
Q: What are the specific benefits of introducing meadows into Rouge National Urban Park?
A: Tallgrass prairies are one of the most threatened ecosystems on the continent. By restoring this ecosystem at Bob Hunter Memorial Park, as was done by TRCA/Rouge Park Partnership Project back in 2010, multiple benefits are being achieved.
The first is a contribution to continental efforts to preserve and present this vanishing ecosystem and its unique and rich biodiversity, and particularly to Parks Canada's provision of ecosystem services such as water filtration, soil retention, and carbon sequestration throughout RNUP.
Also, and very important: by bringing back this ecosystem in RNUP, we will be able to collaborate with partners on developing and implementing innovative ecosystem monitoring and management projects that will allow us to better understand biodiversity trends, including those of species-at-risk, and better detect and manage negative climate change impacts (e.g., prevent spread of invasive species and better mitigate soil erosion and flooding).
Other important benefits are those related to restoring cultural relations with Indigenous peoples, who have a deep understanding and knowledge of this ecosystem and the flora and fauna associated with it, and of ways of managing for ecosystem integrity that we all can learn from.
The meadows at BHMP, and those that exist scattered across the park, will also contribute to the mosaic of habitats and ecosystems at the park level, maximizing its functional biodiversity (animals and plants moving and dispersing across landscapes) and the park conservation outcomes.
Q: Can you tell us about some of your other restoration projects in the park?
A: Since 2015, Parks Canada has initiated and completed 64 ecological restoration and farmland enhancement projects throughout Rouge National Urban Park.
Working in collaboration with TRCA, Indigenous partners, farmers, municipalities, schools, and volunteers, Parks Canada has restored more than 70 hectares of wetland, stream and riverbank habitat, and more than 27 hectares of forest habitat.
Additionally, Parks Canada has worked with a range of partners, organizations, and school groups to plant more than 113,000 native trees, perennials, shrubs, and aquatic plants throughout the park.
Parks Canada will continue working with our partners throughout the park to improve conditions in wetlands, meadows, forests, streams, and rivers, resulting in greater native biodiversity and better conditions for aquatic species.
To date, RNUP has restored roughly 1.5 hectares of meadow habitat, and is planning to restore additional meadows trail-side, in the welcome areas, and in the Meadoway, and work to maintain Bob Hunter Memorial Park meadow through prescribed burns, mowing, invasive species management, and a combination of techniques.
Before and after gallery: Use arrows to cycle through images.
Q: What are some of the challenges of introducing meadows into Rouge National Urban Park?
A: Challenges are diverse, complex, and intertwined.
One challenge comes from a commonly held misperception, which may still exist, that meadow ecosystems are empty open spaces, tree-less areas, and poor in biodiversity. They are seen as ideal spaces for development, in many forms (e.g., agriculture, housing). Also, in the past, conservation practices promoted tree plantings that gradually transformed tall grasslands into forested areas.
The openness and species composition of tallgrass ecosystems are naturally maintained by cycles of renewal and regrowth. Natural renewal forces include fires and grazing that remove and break down thick layers of dead leaves so new grass can grow back again, and provide other ecological benefits such as soil fertilization (when burn and ashes integrate into the soil) and control of ticks, rodents, and invasive plants.
Because contemporary urban societies are growing distant from nature in general, and from ecological forces such as wildland (and even prescribed) fires, managing this ecosystem with, for example, fire can be controversial.
Thus, education and learning about the importance of tallgrass meadows and the use of management tools such as prescribed fire for its conservation is of utmost priority for Parks Canada to implement in RNUP as it continues its establishment in the years to come.
Creating meadows in RNUP can be also challenging because of the park's agricultural areas, which encompass a large portion of the park. Protecting farmland and encouraging sustainable farming practices are central to Parks Canada's mandate in RNUP.
Thus, meadow restoration in agricultural landscapes needs to be managed in close collaboration with the farming community to maximize both human-wildlife co-existence scenarios that benefit native tallgrass biodiversity and the development of a vibrant RNUP farming community.
Before and after gallery: Use arrows to cycle through images.
Q: What kind of synergies do you see between Parks Canada, Rouge National Urban Park and The Meadoway?
A: It is highly encouraging to see a lot of experienced people taking part in the restoration and care of our ecosystem. The Meadoway project can be seen as a timely opportunity to collaborate, to learn, to share, to create synergies, and to reconnect as people, with the beauty of this ecosystem and with the natural and cultural forces that shape it and maintain it.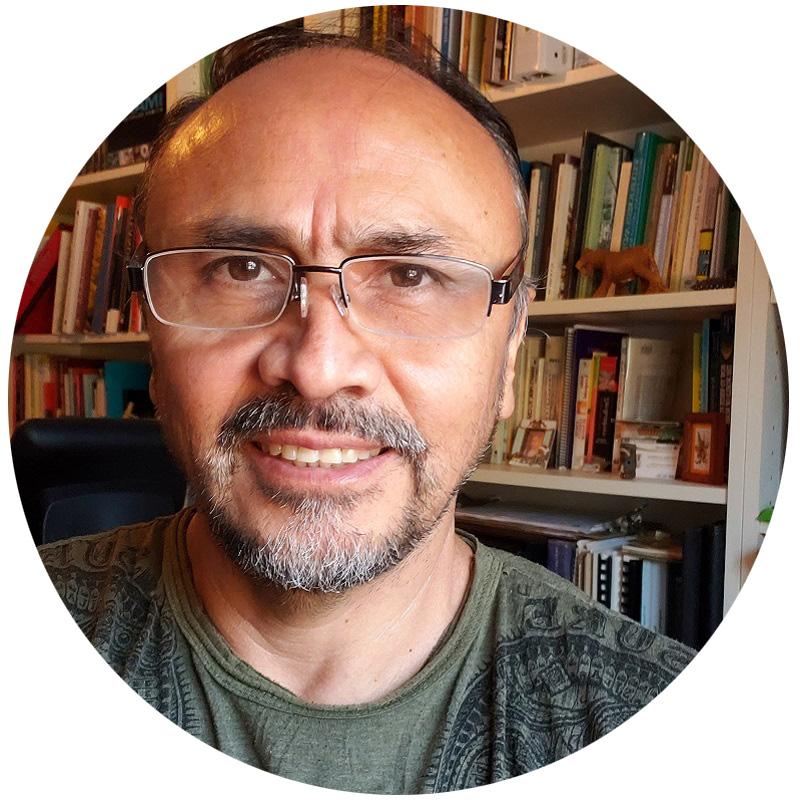 Leonardo Cabrera is an Ecosystem Scientist at Parks Canada.