A Game Changer for Hydro Corridors
Posted March 13, 2020
Welcome to The Meadoway's new blog: The Warbler
It's hard to believe more than eight years have passed since the first seeds were sown for an innovative concept that would capture the city's imagination.
It was all about looking at underutilized greenspace in an whole new way.
The idea: to replace traditional turf grass underneath Scarborough's Gatineau Hydro Corridor with a thriving meadow full of native flora and fauna. The benefits: enhancing the ecological integrity and accessibility of the cityscape, while contributing to a more resilient Toronto.
It started with the Scarborough Centre Butterfly Trail (SCBT), a project that converted 40 hectares of barren mown grass beneath hydro towers into a diverse meadow habitat with a winding multi-use trail.
Stretching 3.2 km from McCowan Rd. to Scarborough Golf Club Rd., the SCBT was a testing ground for the concept of transforming hydro corridors into ecologically diverse greenspaces.
Its success would set the stage for The Meadoway: an application of this approach on a much larger scale.
Launched with the generous support of The W. Garfield Weston Foundation and in partnership with the City of Toronto, The Meadoway will feature, when complete, a 16 km multi-use trail connecting the downtown core from the East Don Trail to Rouge National Urban Park.
There are two key components to this ambitious project:
The restoration of more than 200 hectares of meadow (the equivalent of 374 football fields!) that will thrive within the hydro corridor
The implementation and alignment of a multi-use trail through a complex and densely populated urban centre
2020 is a game changing year for The Meadoway. Driven by extensive stakeholder and public feedback, we've recently completed an Environmental Assessment (EA) for the future multi-use trail.
The EA helped us to develop the conceptual placement of the future trails, and identified key impacts and mitigation strategies that will ensure The Meadoway is built safely and efficiently.
We are now officially in the detailed design phase — which means we're getting close to shovels in the ground.
The dream has always been to establish a seamless and safe east-west trial connection that users can traverse without ever leaving nature. The Gatineau Hydro Corridor already features 10 km of existing trails — but these are highly fragmented.
By filling in the gaps with new trails, pedestrian bridges, safe road crossings, and new connections to existing trails, The Meadoway will stitch together a full 16 km dedicated multi-use trail network, within Scarborough and beyond.
Gaps exist in three places:
Section 3: Between Kennedy Road and Eglinton Avenue East
Section 5: Scarborough Golf Club Road to Neilson Road
Section 6: Neilson Road to Conlins Road
You can view all of the sections of The Meadoway by downloading a PDF copy of THIS MAP, or click on the image below to view a full-sized version.
We are aiming to start construction in section 5 in the late fall of 2020. This future trail alignment will provide expanded access to the City's trail system, including the Upper Highland Creek Pan Am Path, and immerse users in our region's beautiful and important ravine systems.
2020 promises to be an exciting year, and our new blog is here to keep you posted on the developments, so you don't miss a thing.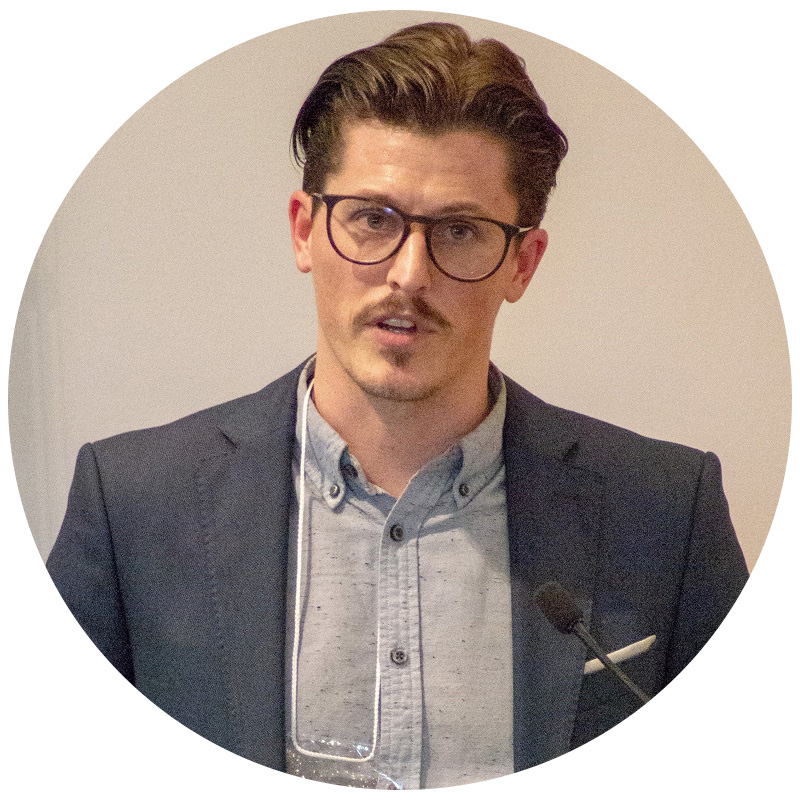 Posted by Corey Wells
Corey Wells is a Project Manager with the Project Management Office at Toronto and Region Conservation Authority (TRCA).
Corey graduated from the University of Waterloo with a Master of Science in Hydrology, and has spent the last 10 years working in the field of environmental research, management, and design on a variety of scales: in Alberta's oil sands region, in northern Canada's James Bay lowlands, and, most recently, in Toronto's urban context.
As Project Manager, Corey leads the overall planning and design of The Meadoway's active transportation network.